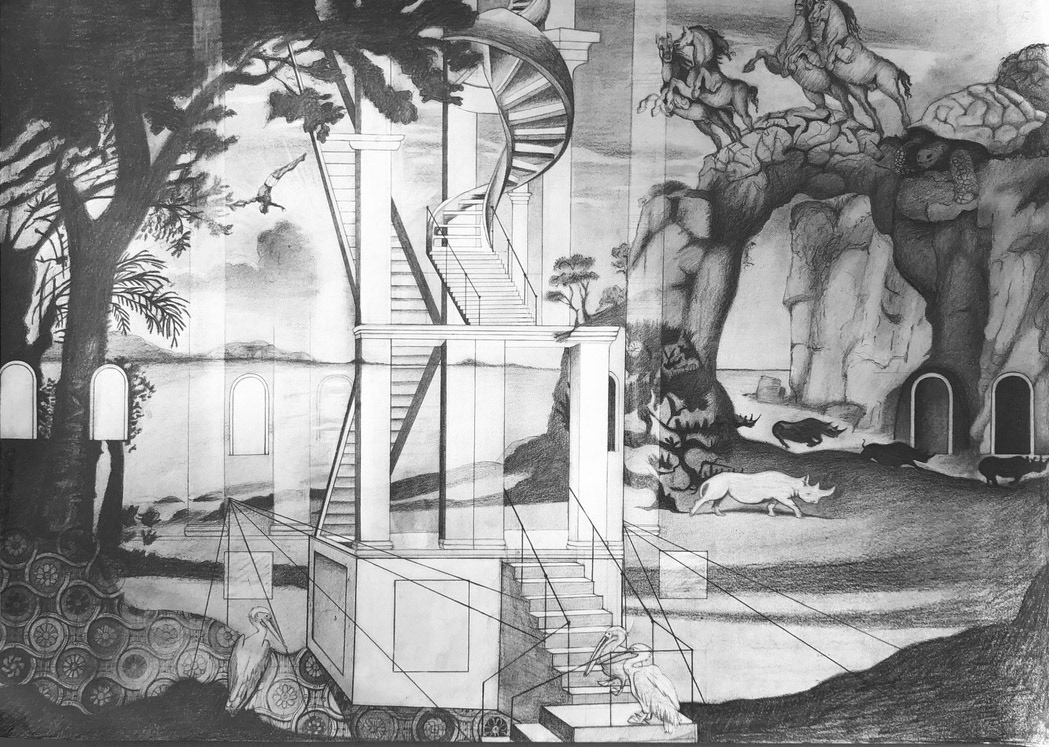 EXOTIC DREAMSCAPE (THE DIVER)
Pencil on paper.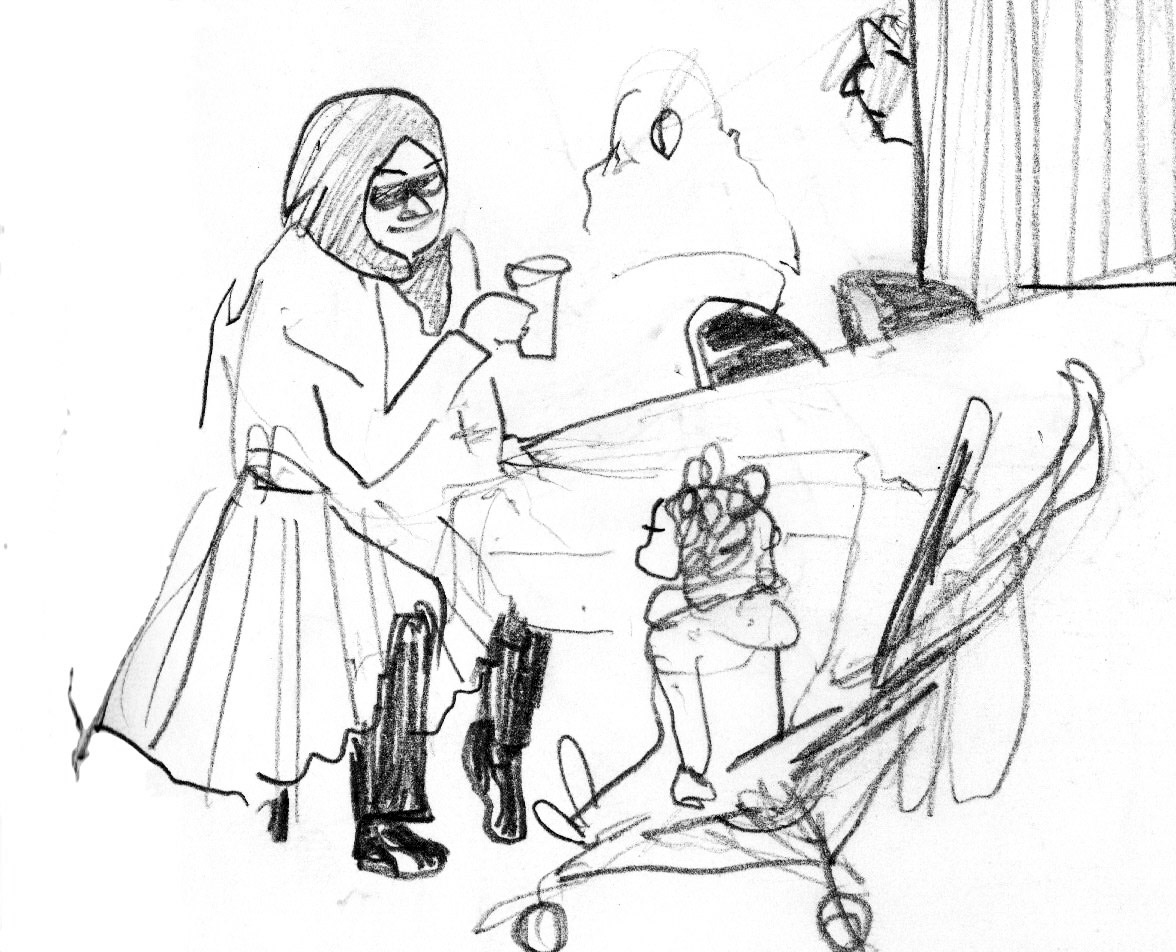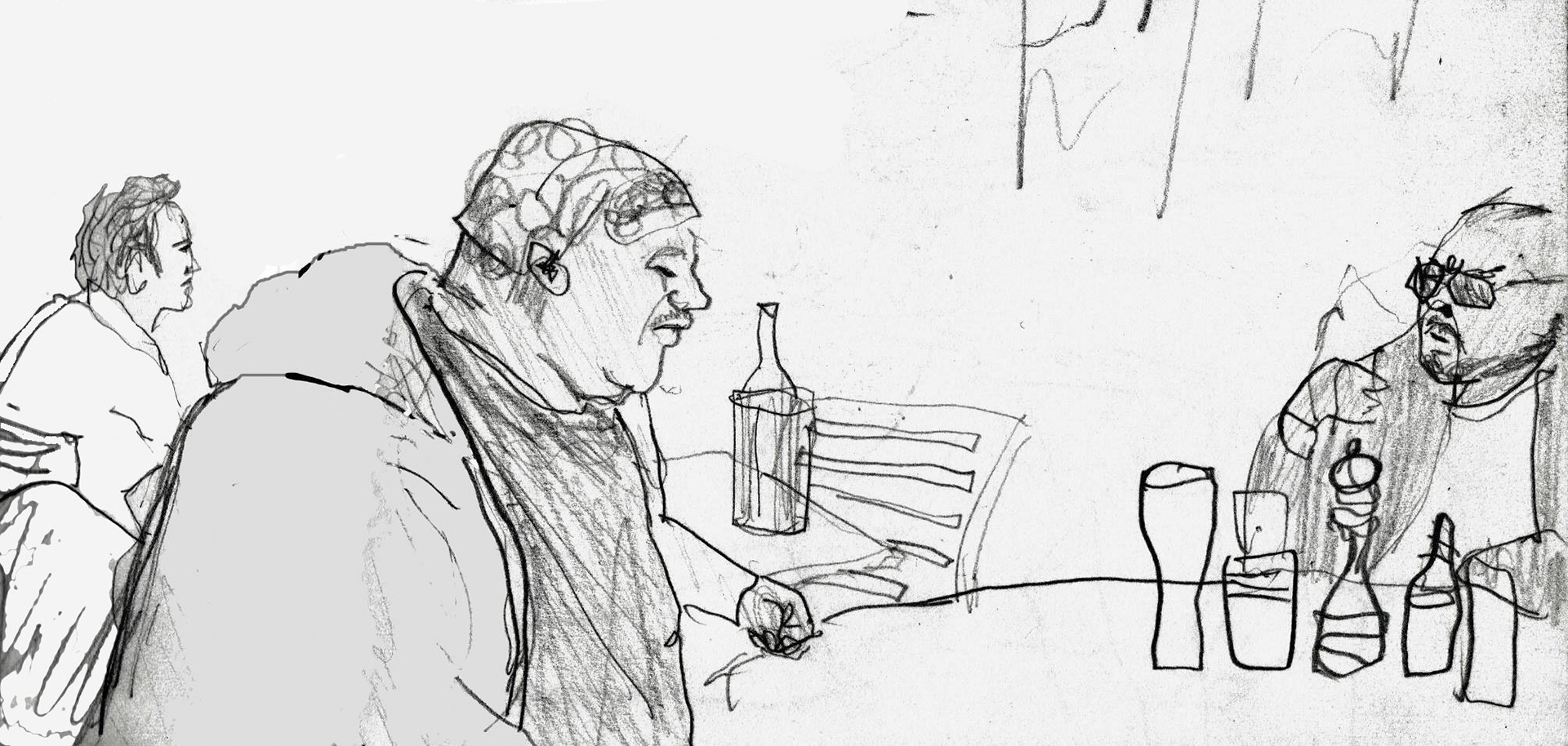 QUICK SKETCHES
Observational drawings made of people whilst out and about. Pencil on paper.
Mother and Child
Two Men Chatting
The Queue
On the Tube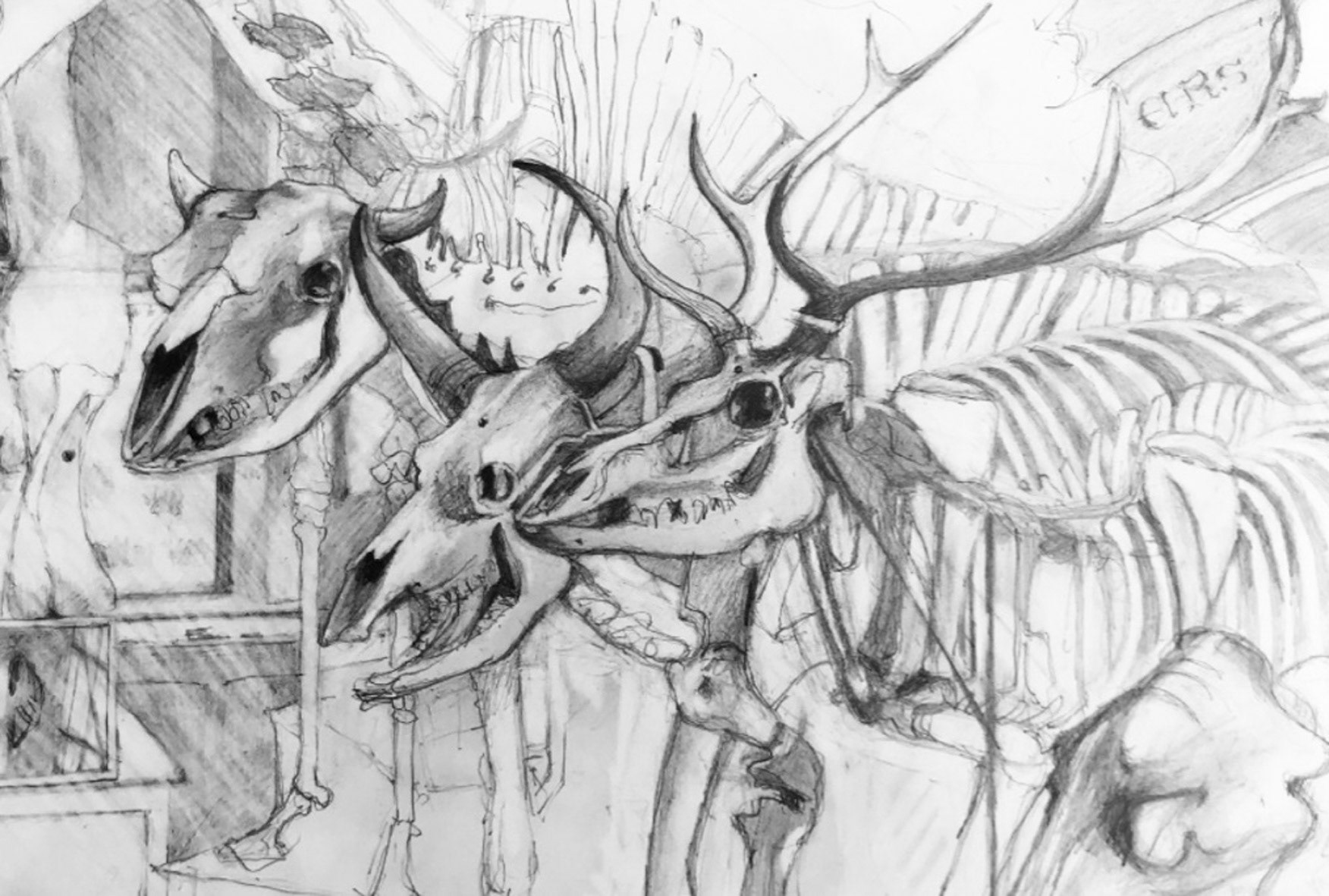 THE THREE STOOGES
Observational drawing made at the Museum of Natural History, Oxford. Pencil on paper.
OXFORD BOTANICAL GARDEN
Observational sketch, pencil on paper.